Yes, it's here! The new Create It! 2019 Cosmetics collection
Our design team has put the finishing touches to this magnificent new Create It! Cosmetics collection. From November 2018 the first new Create It! Cosmetics articles hit the shelves.
To complete this collection our testing department is busy testing the last products! They will be expected to be available February 2019!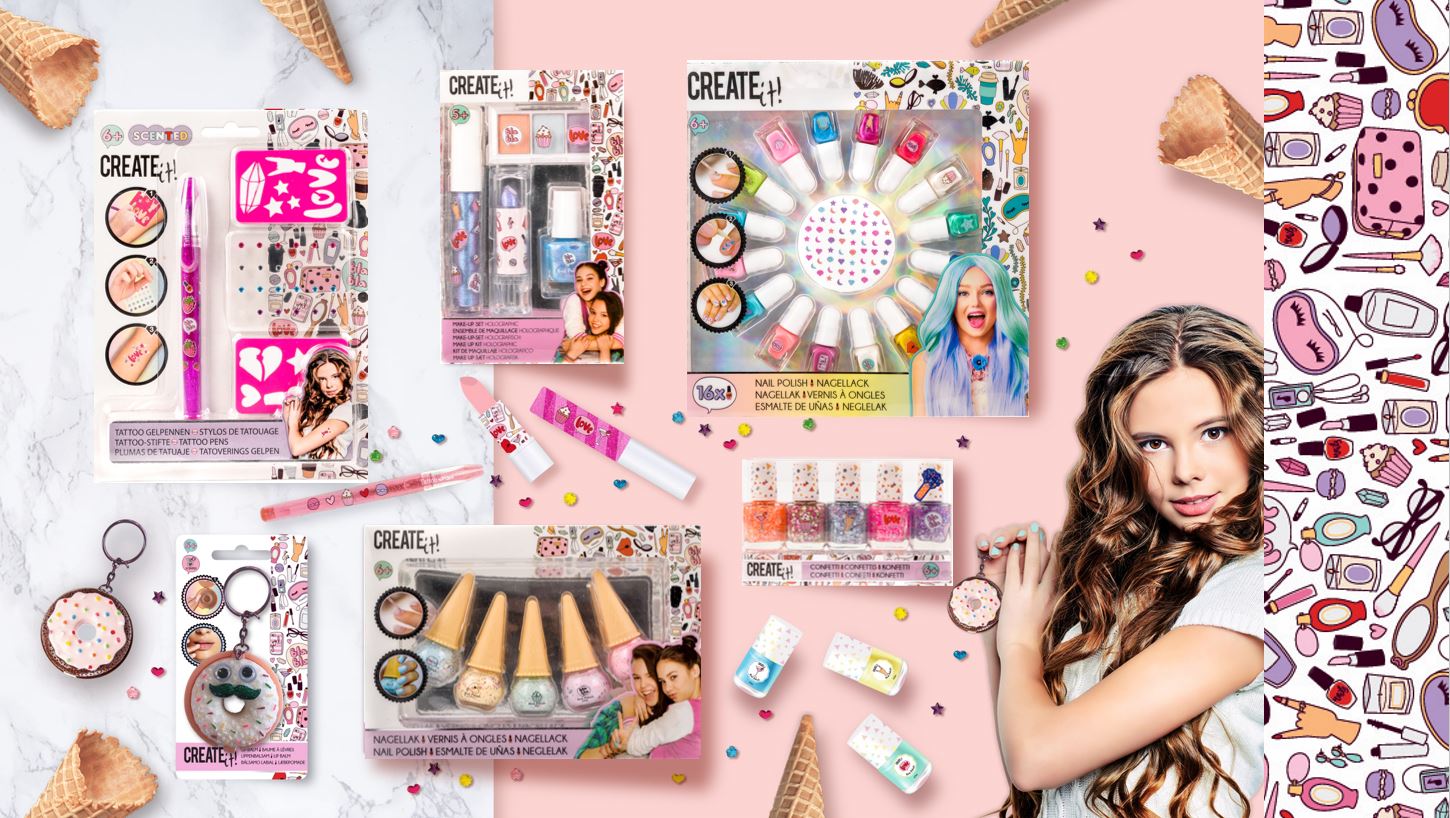 New developments for 2019
Next to the New Create It! cosmetics 2019 line, there are some other amazing lines being developed as we speak!
At the last Insight-X fair, we have presented the new Create It! 2019 Jewellery and Accessories collection. This is a collection that will soon be launched. If you are interested please contact our account managers for more info!
When you think Canenco is stopping there, you are wrong! The new Create It! line has way more to offer. We cannot disclose any details on that just yet. You should come and visit us at our office or at one of the fairs were we display our collections.
For more info, release dates, availability and prices, please contact us.